Name
Carla Freund
Phone
919-602-8489
Mobile
919-602-8489
Fax
Pager
Toll Free Phone
Address
7920 ACC Blvd.
Suite 210
City
Raleigh NC 27617
Country
US
Alternate Website
www.FindNCStyleHomes.com
www.NCStyleHomes.com

---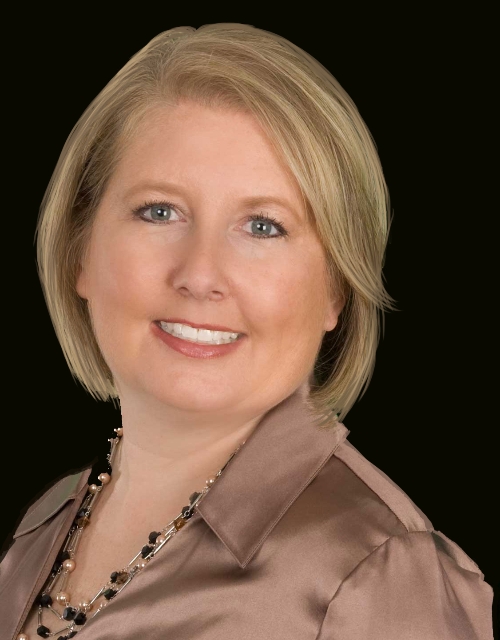 Change is Inevitable...
Choosing the Ideal Realtor

®

is Intentional!
Change is inevitable. Life is in constant motion. People move for many reasons; Jobs, Independence, Marriage, Family Expansion, Lifestyle, Upsizing, Rightsizing, Retirement, and more. The fact is, things are constantly changing. Because your life changes, we're here to help.
At Carla Freund Realty, we know what it's like to Experience Life Changing Moments and we Care! Whether you're Buying or Selling, we're here to provide you with the most up to date information available to help you make an informed decision about your Move.
Choosing the Right Realtor during a Time of Change is Vital for Optimal Success. At Carla Freund Realty,

we intentionally help you navigate life's big and little moves with prompt, effective, and seamless Real Estate Solutions.
So, If it's Time to Move … It's Time to Call Carla!
Quote: Most great things in your life won't happen by chance, they will happen by choice.
Areas of Service:
Cary, Apex, Morrisville, Raleigh, Holly Springs, Fuquay-Varina, Garner, Knightdale, Clayton, Angier, Wake Forest, Durham, Chapel Hill, Carrboro, Hillsborough, and Pittsboro.
What We Believe:
Our philosophy is deeply rooted in our core values and providing the Best Real Estate Service Available. We understand Real Estate is about selling homes. But, it is about Much More than that! Its About People and the Milestones they experience in their Lives. We believe that our business can be successful for generations only if we continue a Tradition of Trust.
Mission:
*To Deliver the Best Real Estate Value to our Clients who are buying and selling real estate while maintaining the highest level of service.
*To provide accurate and up-to-date information, skilled analysis and sound real estate advice.
*To continually explore new ideas and technology, to make the selling and buying of real estate faster, effective, less costly, and easier.
*To embrace the diversity and influence of people, ideas and cultures.
*To lead by example in our ideals, words and deeds.
* To be committed to delivering the Carla Freund Realty signature experience to everyone we encounter.
*To assist our clients in successfully navigating Life's Real Estate Changes.
Core Values – Because Carla Cares!
Care
- People Are Important!
Adaptability
- Stay Informed & Educated and adapt when necessary!
Reliability
- Honesty & Integrity above All Else!
Educate
– Give Clients the Information they Need to Make an Informed Decision
Satisfaction
– Exceeding Expectations & Delivering Results!
About Carla:
Carla Freund, Relocation Certified, CLHMS, CDPE
Real Estate has always been my passion! With Several years in Real Estate and background in Mortgage Banking, I'm committed to providing Clients with the best Real Estate Service Available by consistently providing sound real estate advice and Producing Real Results during any Phase of their Lives. I surround myself with the tools a Preferred Partners to achieve my Clients Home Buying and Home Selling Goals.
On a personal note, I have a wonderful husband, two great teenagers and a very cute dog. My family & I relocated to the North Carolina Triangle area in 1998 and absolutely love it. We attend Colonial Baptist Church. My kids are in both public and private school and are involved in soccer, theater, swimming, and horseback riding. When I'm not working, we boat on Kerr Lake, cheer our kids at soccer, and go to concerts, museums or shows. Aida, Phantom of Opera, Wicked, and Beauty and the Beast are among my favorite Broadway shows. I love to try new restaurants so don't be surprised if I blog about a local favorite. I can't get enough of the beach and historic homes.
Affilations - Board of Realtors
Member of Raleigh/Wake Board of Realtors
Member of North Carolina Association of Realtors
Member of National Association of Realtors
Member of Triangle Multiple Listing Services
About Keller Williams Realty
Often, we judge the caliber of people by the company they keep – this is why I would like to tell you a little bit about Keller Williams® Realty and my office within the Keller Williams system.
Keller Williams® Realty was founded in Austin, Texas in 1983 with the specific premise that buyers and sellers deserve the best service for their real estate needs. That founding premise has been a major factor in the continued growth of Keller Williams® across North America. Two visionaries lead Keller Williams® Realty – Gary Keller, founder and Chairman of the Board, and Mo Anderson, Chief Executive Officer.
Because each Keller Williams® Market Center has grown within its respective community, Keller Williams® real estate agents have intimate knowledge of each community's character, mood, and growth potential. Due to the fact that the majority of Keller Williams® Associates live in the communities and neighborhoods they serve, they are eager and capable of tackling unique challenges that families encounter when selecting new homes.
We are a profit sharing company where associates are in partnership relationships with the owners; this means that everyone at Keller Williams® Realty wants to find your home because everyone benefits.
The Keller Williams culture is based upon a belief system that is summed up by this acronym: WI4C2TS:
Win-Win or no deal
Integrity do the right thing
Commitment, in all things
Communication seek first to understand
Creativity ideas before results
Customers always come first
Teamwork together everyone achieves more
Trust begins with honesty
Success results through people